Sarah's Story
In early 2011, I did not know that the country was facing an opioid crisis. I did not understand the effects the judicial system and correctional institutions have on the vulnerable and disenfranchised. I had never visited a jail or prison. Articles about mass incarceration and fentanyl didn't appear regularly in my news feed. A peanut butter and jelly sandwich changed all that.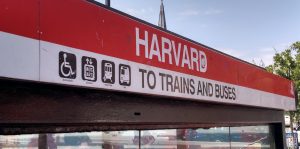 While I was in college, I volunteered at a meal program in Harvard Square but didn't continue after graduating. Over the following years I began to feel like something was missing in my life. I felt uncomfortable passing people panhandling around Cambridge and not knowing how to help. I decided to return to the meal program to volunteer. I knew that I would be able to get to know the guests and many of them were people I would see regularly around Harvard Square.
I met Pat and Colleen at the meal program. Colleen was an adorable 22 year old with piercing eyes and a wry smile. Pat was a charming 26 year old with an infectious laugh. I had seen them at the meal and around the square, but didn't know them very well. Colleen came in one night and was crying because Pat was in jail. She was hoping to get a sandwich to take with her. We often had peanut butter and jelly sandwiches available for people to take, but we didn't that night. She left upset; I wanted to help but didn't know how.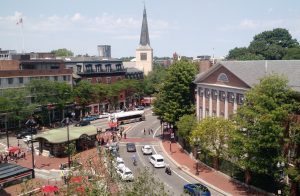 The next day, I made a peanut butter and jelly sandwich and during my lunch break I went looking for Colleen. She was so thankful that I thought of her. The next day, I made her another PB&J and brought it to her. As visiting Colleen became part of my lunchtime routine, we started talking and sharing our lives. I wish I could remember more details from the first few months. I know that it took a little while for Colleen to trust me and begin opening up about her life and struggles. She told me about her past and how much she missed her family. I learned about her path into addiction and homelessness and our friendship grew.
After a little while, I decided to visit Pat in jail. The first time I went, I was terrified because I thought it would be awkward and I would have nothing to say. Pat was so excited to have a visitor and that I kept going back and we quickly became friends. He told me his story and his hopes for a better future. He got out of jail about a month later.
Over the years that followed, my friendships with Colleen and Pat developed and strengthened. I grew to love them more than I ever thought was possible. I spent nights in emergency rooms and visited them in jail and detox. I spent a lot of time during lunch and after work sitting with Colleen and Pat on benches and in front of stores. You get a very different perspective on the world when you spend your lunch breaks sitting in front of CVS next to someone with a "homeless" sign while your coworkers and acquaintances walk by. I was lucky enough to get to know the vibrant, complicated, and generous community of those who live and sleep on the streets of Harvard Square.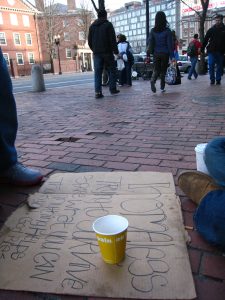 Those were the most challenging and meaningful years of my life. I don't mean to minimize how difficult those years were. I didn't always get along with Colleen and Pat. I was often exhausted and frustrated. I did a lot of stupid things because of my ignorance and my humanness. But I loved them like family and the joy their friendship gave me far outweighed the difficult parts.
Colleen and Pat were addicted to heroin and were living on the streets in Harvard Square. They were some of the most intelligent, funny, and interesting people I've ever known. They also both died of overdoses. When Colleen and Pat died, my heart broke. I think of them every day and I miss them constantly. Because of them, my life will never be the same.
The dream of starting a farm began with Colleen and Pat. In talking with them and walking with them, I saw firsthand how difficult it is to move out of the margins of society. We discussed what they needed and wanted in order to get off the streets and stay sober. They talked about how bored they often were in programs and how they would often come out feeling like they weren't any better prepared for living a productive and sober life than they were before. They spoke of a desire to be treated with dignity and respect. I am using that knowledge and experience to build PraeSpero Farms.
Because of Colleen and Pat opening their lives to me, I learned so much. Through them, I've gotten to know and become friends with many wonderful and wounded people. I have watched people I love put needles into their arms or necks and inject poison into their veins because that momentary escape is the only way they see out of their despair. The more you misuse drugs and the longer you are on the streets, the more trauma you experience and your problems multiply. The obstacles to getting healthy grow and your ability to overcome them shrinks. I am starting PraeSpero Farms in order to give people another option—a way out of a helpless spiral and into a hopeful future.
---



When Colleen and I talked about the farm, she said that the barn should be "magenta with aqua polka-dots." We aren't sure what color the barn will be, but Kathy Froio (Hi Mom!) made this adorable model in Colleen's honor. The chickens approve.





---